December 28, 2010 by Vincent
App Cat: Create iPhone App For Free in 7 minutes
This post brought to you by App.Cat. All opinions are 100% mine.
What does it take to create an iPhone app? With App Cat, creating an iPhone app is as simple as replying emails. Once you have answered all the questions Kitty have, it will create a new iPhone app for you, without charging you a dime.
How to create a free iPhone app with App Cat
1. Visit www.app.cat. Pick your preferred template, there are 34 different designs for you to choose from (which really is just a background).

2. Enter your email address.
3. Reply Kitty's email with the corresponding information you wish to show on your app.
Name & slogan
Address (to put a map in your app, a town name will do if you have privacy concern)
Phone number (so that your app user can call you using the app itself)
Photos for your app's gallery
Description to be used in the "About" page
4. You will then receive a link from Kitty with your app's download link.
Download link? What download link?
By right, your app should be submitted for iTunes's approval and have your finger crossed, no?
No. It won't be submitted to iTunes. Your app will not be available for download in the App Store. So how does this work?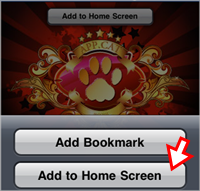 Visit the download link given by Kitty on your iPhone, then save the page using the "Add to Home Screen" button. Now go to your home screen, launch the app and it will download the required data.
It sounds just like a bookmark on the home screen doesn't it? Except it's a bookmark that can be accessed even without data, making it work just like other apps. However, when connection is available, the app will automatically update itself to reflect the latest changes made by the app owner.
What's in the app?
There are 6 buttons in the app, namely:
News – where you can publish new entries to reach out your app users
Photos – a gallery of your uploaded photos
Call – to call you or your business in just one touch
Contact – showing your address, contact number, and location on Google Maps
About – your app's description
Love – to share you app via email, SMS or Twitter
How do I update my app?
When your app is created, you will be presented a 4 number PIN. Use the PIN to gain access to the edit buttons. Clicking on any of these buttons will launch the email client containing specific instructions. Just send the email to Kitty and it will update your app right away.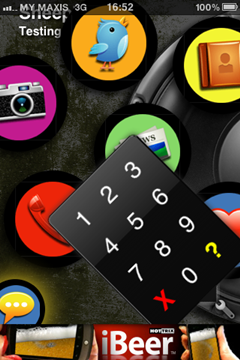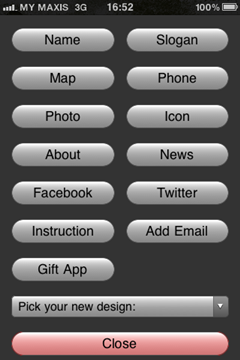 How can App Cat be free?
The same developer is selling silly apps like iBeer for $0.99 a pop in the App Store, so why on earth would they create a service totally free of charge?
Turns out there will a small ad banner in your app created using App Cat. Fair enough I'd say, a service won't stay long if there is totally no revenue source to support it.
App Cat might launch some premium feature near future, and I suppose by then you can pay to remove the ads.
Suggestions
It would be really nice to have these features on top of the available ones:
RSS aggregator to automatically pull new articles on your blog.
Show updates from Twitter and Facebook
More customization: uploading my own background, designing my own buttons, app icon on home screen etc.
Demo please?
I have created a demo app with App Cat, simple point your iPhone's browser to http://app.cat/sheeptech/ if you would like test it yourself.