April 3, 2010 by Vincent
Hide Affiliate Link: WordPress Plugin
Many bloggers suggest that by hiding your affiliate links behind your blog's domain name, you are doing it justice, for the following reasons:
Increased clicks – your hidden affiliate link won't scream "I'm making money out of you" as loud as the default affiliate link, increasing the likelihood of being clicked.
No leaked commissions – visitors will not go to the product page directly by typing the product page address in their browser. This will ensure that you will get paid for every single customer you refer.
Better SEO – too many naked affiliate links might result in less trust search engines are willing to place on your blog
Less ugly – obviously, your custom affiliate link will definitely look less ugly than the default one provided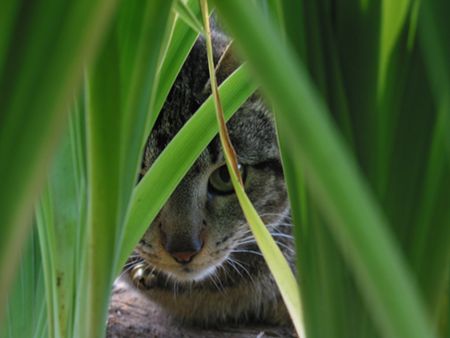 To hide affiliate links on WordPress, you can either do it manually by creating individual php files for every affiliate links, or use WordPress plugins. I opted for the latter for its convenience and the additional features they are offering. I am using two free WordPress plugins to achieve features similar to the WordPress Link Cloak plugin that cost $77.
Pretty Links – Hide Affiliate Links, and Track Them
What Pretty Links do:
Create custom links using your domain name to redirect to any target URL. You can use this to hide your affiliate link. (e.g http://sheeptech.com/product > http://product.com/signup/signdown/up/down/affid=12345678)
Track hits, uniques, clicker's IP address, referral page, click time, browser, operating system for every single custom link you have created. It's optional though.
Group created custom links to organize them. Useful if you have countless of affiliate links on different niches.
Bookmarklet that can be used to easily create an URL using your blog's domain that will redirect to the page you are currently viewing. Think bit.ly's bookmarklet.
With this Pretty Links, you can easily manage your affiliate links all in one place on your WordPress backend. To hide an affiliate link, you just have to do is enter the target URL, enter your preferred slug, and click create! Sounds much easier than creating a php file and uploading it via ftp. Not to mention you don't get to track clicks that way.
Automatically Insert Affiliate Links to Keywords in Blog Posts
I use SEO Smart Links for this purpose. You won't want to link relevant keywords in all your existing blog posts to your newly created cloaked affiliate link, one at a time. SEO Smart Links automate this process and all you have to do is let it know what keywords and where to link to.
Say you are an affiliate for HostGator, you can make the plugin to look for keywords like "hostgator, web hosting, blog hosting" in your existing blog posts and have all those keywords automatically link to your HostGator affiliate link.
Besides, SEO Smart Links can also interlink between your existing blog posts, which will boost the number of relevant internal links. I'm unsure how this works though, since I have never see it in action.
How do you hide your affiliate links?