January 22, 2009 by Vincent
How to Add Retweet Button Using Greasemonkey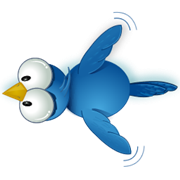 I just broke my retweet virginity this afternoon, and it is not a good experience at all (first time retweeting). First, copy and paste the tweet content to my Twitter / Home. Then add "RT @username" in front of it. How much work is that?
The solution? Firefox + Greasemonkey. Just install this Userscript and a convenient Retweet button will be sitting right under the reply button, like this:



When the "Retweet" button is clicked, the content will be retweet-ed in this format – "Retweeting @username: [content]. You can however customize the output to your liking by editing the script.

I have changed mine to RT instead Retweeting, that's 8 characters less.
To edit the output, right-click on the Greasemonkey icon, select Manage User Scripts, select Twitter Enhancements: Retweet This then click on the Edit button.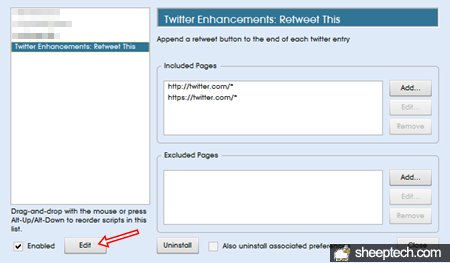 Look for "'Retweeting @%a: %c" in the script. @%a is the username of original Tweet, and %c is the tweet content. Customize it to your liking.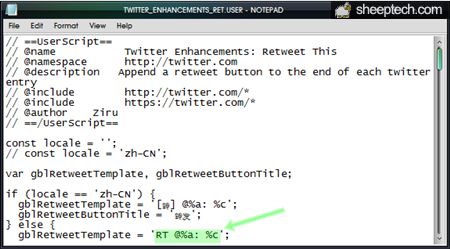 Save it when you are done then you are good to go.