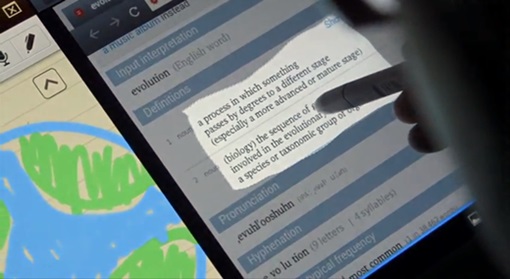 Samsung has approached Institute of Play, the startup behind Quest To Learn, to develop new ways of learning and teaching using the company's Galaxy Note 10.1 tablet. The use of tablets in the education field isn't exactly new, but Samsung hoped that the S-Pen and the tablet's built-in software can further facilitate the process.

While the human finger has taken over as the primary input method on most modern mobile devices, stylus still has a place among consumers, as proven by the various third-party styluses available for capacitive screens. Like a mouse, they are much more precise than a finger when performing tasks like drawing, writing, and annotating a PDF file.
Samsung's rival, Apple, has an ideology of one-size-fits-all in its smartphone and tablet strategy, although it has recently added a 7.9-inch iPad mini along with the regular-sized iPad. Samsung's strategy is the polar opposite of Apple's — as seen in its range of smartphone lineups, chiefly the original Galaxy Note, which opens up a new category of "phablet" devices. Along with the original Galaxy Note, Samsung introduced the stylus as one of the line's main feature. It remained so in the company's new Galaxy Note 2 and Galaxy Note 10.1.
Video: Evoquest
The South Korea-based company created a video showing Institute of Play's learning game called Evoquest, and in the process shows exactly how the S-Pen and its accompanying software makes learning easier (except when the students type using the stylus, just painful to watch).
This advertorial is sponsored by Samsung. All opinions are fully mine and unbiased.