June 3, 2010 by Vincent
Add Background to Google Search Homepage
After getting a new look approximately a month ago, Google is further improving our user experience by rolling out a feature that allow us to select a custom background image for the homepage. Think Bing, but with you having control which image is being shown.
Photos can be selected from your computer, your own Picasa Web Album or a public gallery hosted by Picasa.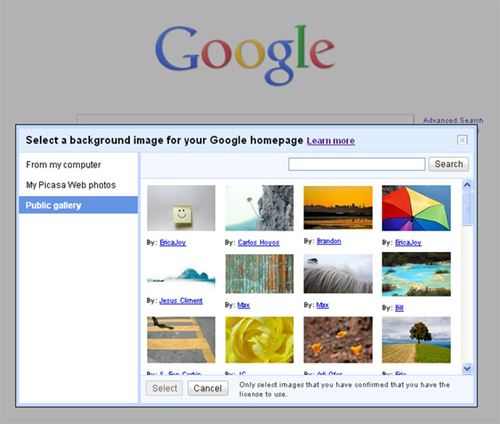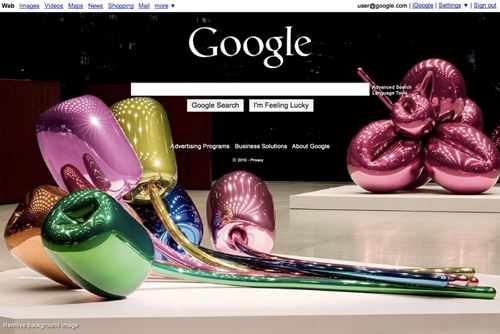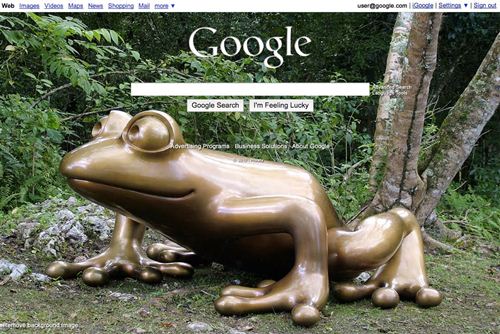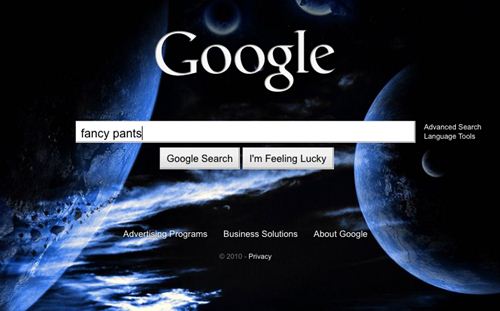 Don't worry if you've yet to see the new feature:
We are beginning to roll out this new feature to users in the U.S. over the next few days, so if you don't see a link in the lower left-hand corner of Google.com now, check back soon. For those of you outside of the U.S., you can expect to see this new feature in the coming days as we roll it out internationally to offer similar, consistent experiences globally.
Google seems to be going more and more "Bing", first by having a left sidebar and now a background image. For good.