May 20, 2010 by Guest Author
An Overview of 10 Useful Mac OS X Security Apps
This is a guest post by James Adams.
Macs are gaining more market share in the personal computing world and therefore attracting more attention to virus makers, spammers, keyloggers and thieves. The same threats (keyloggers, malware, spyware, spam and identity thieves) that the PC has been combating for ages have now stepped into the Macintosh world.
Fortunately, Mac users have many programs at their fingertips to fight this unrepentant scourge. Here's a list of ten of the most useful Macintosh security applications on the market today.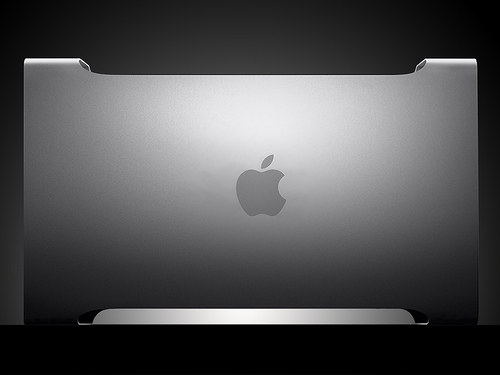 Photo by larsomat

1. iAlertU (Physical Security) – iAlertU is a great piece of software. The motion sensor and iSight camera work in tandem to create a physical alarm system for the computer. When the alarm is triggered, the screen flashes and the mute button is overridden. The iSight camera takes a picture of the robber for later identification. This tool acts as a deterrent to would-be thieves.
2. McAfee Virex for Macintosh (Anti Virus) – McAfee's Virex provides the Mac user with the same great virus protection as the PC. It offers protection against malware, threats, and viruses using its constantly updated virus definition database. McAfee Virex protects both personal computers and networks.
3. PGP Desktop Home 9.7 (File Encryption) – PGP provides comprehensive encryption and protection for the files on your Mac. From full disks to single files, this program will do it all. It is compatible with Apple FileVault protection and can be deployed and managed through your server.
4. Intego Antispam (Spam Protection) – Intego's Personal Antispam, like their other offerings, is incredibly easy to use. It filters phishing emails, compares addresses to known spammers and learns from the spam and non-spam messages that it receives. Personal Antispam is a great choice for any Mac user who wants to reduce the incidence of spam.
5. 1Password (Password Protection) – 1Password has been given high marks by most of the prominent Mac focused magazines. The program creates strong passwords that are stored on your browser instead of on your own computer. By storing your internet passwords elsewhere, your data is more secure and manageable. You do not have to remember your passwords, because 1Password will do it for you.
6. MacScan (Anti Spyware) – MacScan was created to find spyware and other programs that might not be directly categorized as malware like DNS poisoning tools, remote access and keylogging. It also examines incoming cookies and compares them to a blacklist of known cookies. This is more of a 'companion' program, meant to work in tandem with your computer's security.
7. Intego VirusBarrier (Anti Virus) – VirusBarrier, NetBarrier and Personal Antispam are all neatly packaged in Intego's Internet Security Barrier X6 suite. This is the best security software that money can buy for the Macintosh. A primary reason for this is that Intego writes FOR Macintosh systems, rather than merely porting their products over from the PC. VirusBarrier offers total virus protection for the latest Mac viruses.
8. Mac OS X's Built-in Firewall (Firewall) – Leopard came with a firewall that is simple for Mac users to work with. The passive users will be able to allow or deny incoming connections. The more advanced users can use the command line to access more in-depth options. This is a great basic firewall solution.
9. Norton Internet Security Suite (Security Suite) – Protects your computer with the same technology that Symantec built its reputation on. It offers thorough security protection, calling on its extensive database to identify and remove threats to your machine.
10. Intego's NetBarrier (Firewall) – An easy to use program, contained within Internet Security Barrier X6. Configuration and customization to prevent known threats are easy enough so that even the most novice of users can set it up. If you are unsure of the configuration that you desire, Intego's NetBarrier offers default setups that provide the best in protection for the Macintosh.
There are many options out there for handling the security of your Macintosh. Even if you choose none of these applications for your Mac security, you still have to have some protection.
James Adams is a product manager working for a UK based supplier of printer ink where he reviews products such as the HP 339 ink cartridge. He also helps out on their design blog at Cartridgesave.co.uk where he writes about design and art.