December 30, 2008 by Vincent
Deadline is coming? No worries.
Time is running out and you have not even started a bit on your project work? Then File Destructor might be able to help.
File Destructor allows you to fake a file of any size in almost any formats, ranging from .doc to .zip, .txt to .pdf and .swf to .htm. All you have to do is to specify the file name, file size and the file format of the file you want to fake, and you will be able to download it.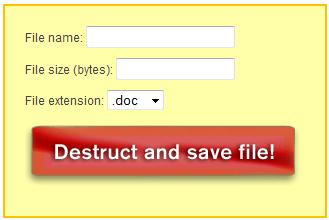 The downloaded would look exactly like any other files, with the exact file size you had specified, but when you open it, an error will occur. With it, you can fool your not-so-tech-savvy teacher/lecturer/boss by handing in a fake broken file as your project work. When he/she realized that the file cannot be viewed, the computer will probably be the first one to be blamed instead of your lazy ass.
This is how it looks like when a broken .doc file generated using File Detector is opened: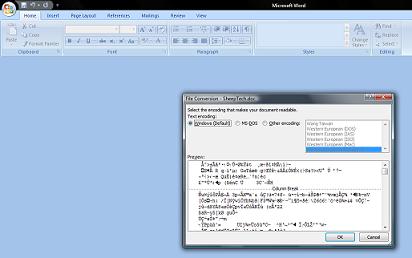 Make sure you are making an innocent and confused face when you're being confronted. This might work for once, or twice, but if you hand in broken files all the time, even the dumbest teacher/lecturer/boss would know your little dirty trick here.
Good luck being a lazy bum.