April 16, 2010 by Vincent
Find The Fastest DNS Server & Change Easily

If you've been using the internet for a while, you should have come across names like OpenDNS and Google Public DNS. All these free DNS server provider claims to speed up your internet experience and improve security—so which to choose?
Rarst suggested two tools to test which DNS server has the best performance for you, namely namebench and DNS Benchmark. I prefer the latter for its simplicity, but the former has a more detailed test report if that's what you prefer.

In my case, DNS Benchmark decides that Google Public DNS is the fastest.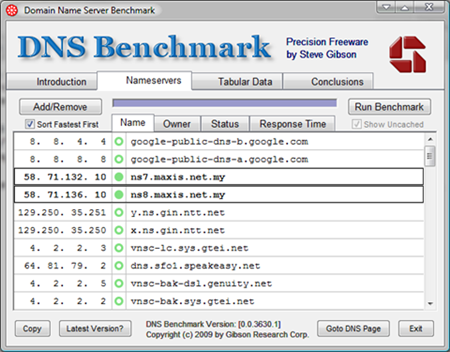 After determining which DNS server performs the best for you, you can change to that DNS server via the TCP/IP settings, which is relatively easy. However, if you prefer something even easier and simpler, have a look at DNS Changer.
It's a simple app which already have some of the major DNS IP addresses preset in it, namely Google, OpenDNS, and FoolDNS. If your preferred DNS server's IP is not listed, you can enter it manually and save it.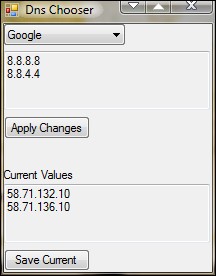 With it, changing your DNS server is as easy as choosing you preferred DNS server from the list and click "Apply Changes". You can also revert to your ISP's DNS easily by selecting "Automatic".