November 23, 2010 by Vincent
Free Find My iPhone Not Available on 3G, 3GS
While everyone else gets hippie on the release of iOS 4.2, owners of iPhone 3G and 3GS might get somewhat disappointed. Aside from the long list of new features for the iPad, iOS 4.2 also promises a goodie or two for the iPhone—one of them being "Find My iPhone" going free.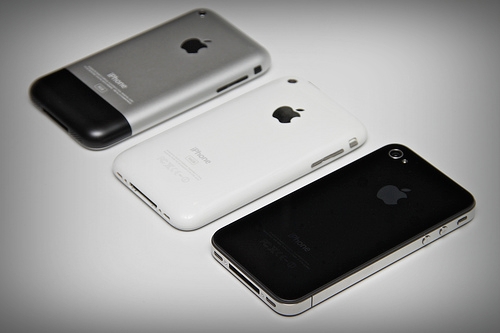 It makes perfect sense as it's not viable to subscribe to MobileMe ($99 per year) if Find My iPhone is all you need. But apparently Apple is only offering this feature for free if you own any of their latest iDevice, namely the iPhone 4, iPad and 4th generation iPod Touch.

You can use Find My iPhone for free with your iPhone 4, iPad, or 4th generation iPod touch that has iOS 4.2 installed. Or you can use Find My iPhone with a paid MobileMe subscription.
Have an iPhone 3G or 3GS? Sorry, but Apple won't find your iPhone for free. To Apple's logic, if you bought the iPhone 4, your wallet must be dry already. Free Find My iPhone for you. Nevermind the $99, save up for the upcoming iPhone 5 instead.
What?! Still using that old hack? What have you been doing with all your money? Why didn't you get the iPhone 4? After all, it changes everything! Again! Remember??
No, we aren't gonna find your iPhone 3G or 3GS if you ever lost it, unless you pay us $99 per year. But really, go get the iPhone 4 already.