January 8, 2011 by Vincent
GASP vs. Akismet; Why GASP wins?
(WordPress Plugin) Don't fix something that is not broken. Before we look for the solution, let's see what's wrong with Akismet.

What's wrong with Akismet?
False positves, false positives, false positives.
Darren Rowse and Abe Olandres complained about it in 2008. Fast forward 2011, the problem still very much exist.
I had fish legit comments from the sea of spams caught by Akismet countless of times, even when SheepTech is relatively new.
What's worse? You cannot whitelist that particular person after you've "Not spam" his comment. The next time he post a comment, it will again be marked as spam. Damn.
The blog lost a legit comment. The commentator wasted his time and effort. Lose-lose.
What is GASP?
This plugin will add a client side generated checkbox to your comment form asking users to confirm that they are not a spammer. It is a lot less trouble to click a box than it is to enter a captcha and because the box is genereated via client side javascript that bots cannot see, it should stop 99% of all automated spam bots.
Simply put, GASP is a checkbox that fights comment spam on WordPress blogs. It works the same way as CAPTCHA, except instead of typing in random characters, you will only have to tick a checkbox.
And yes, I have replaced Akismet with GASP on SheepTech.
I was as skeptical as you when I first learn about GASP, how can a checkbox possibly be more effective than Akismet, the most popular anti-spam plugin for WordPress?
The number speaks for themselves.
Real Statistics
Akismet catches hundreds of spam comments a day here on SheepTech. It takes serious effort to search for legit comments among them, I would rather spend my time doing something more productive.
What about GASP? First day of installing, 2 spam comments made it through. The following few days, maximum two spam comments a day, but just once or twice they were published before my eyes. The rest (which also rarely exceed one) were held for moderation.
In fact, there is totally no spam comments on SheepTech for the past two days!
In short:
Akismet: Search for legit comments among hundreds or thousands of spam comments everyday
GASP: Moderate/check one or two (or none!) spam comments occasionally among the not-so-overwhelming legit comments
It says a lot to reduce thousands of spam comments to just a few.
GASP is Not Foolproof Though
As mentioned above, GASP is not totally foolproof. Very few spam comments still manage to bypass GASP and got themselves published.
This is however totally manageable. Since the first day GASP is activated on this blog, I have added quite a number of keywords to the comment blacklist. Most of the spam comments have common characteristics, so it's really effective.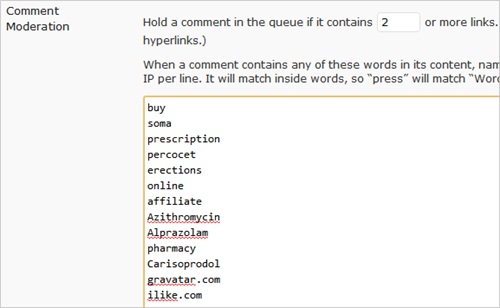 Keywords can be added to the blacklist at Settings > Discussions.
Akismet or GASP?
I have absolutely no regrets after deactivating Akismet for GASP. It's your call though. I would put the situation like this:
Akismet is your elite army, a team of killing machines defending your castle against your enemies. With the advanced weapon they are equipped with, the enemies stand no chance against them.
They however are too arrogant. They would kill anyone on the battlefield, including civilians. Of course, they will not take your orders. You as the king would have to go out yourself, search among the injured armies for civilians and try to rescue them.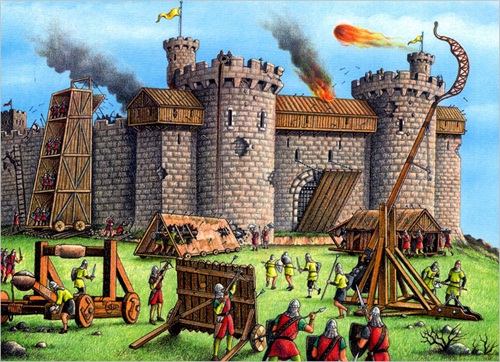 GASP? The enemies don't even know where your castle is, let alone attack it. You can live peacefully, but only until the day the enemy's intelligence found your castle (if the spammers can break CAPTCHAs, it's only a matter of time till they have a workaround for GASP, I guess).