January 18, 2011 by Vincent
Get 1GB Free Extra Space on Dropbox with Dropquest
Another reason to love Dropbox. It seems that my free space is constantly growing ever since I signed up for a free 2GB account, having a total of 4.75GB now.
Every so often, Dropbox will award its users some free space for completing tasks (linking Dropbox account to Facebook & Twitter, explore "Getting Started" page), on top of the maximum 8GB referral bonus.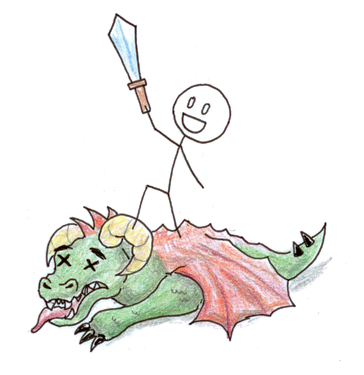 From 15th January to 29th January, you can snap up to 1GB of free space on Dropbox by solving their first ever Dropquest, an online scavenger hunt they have come up with.
You are required to solve a 29-steps quest that will suck your brain juice dry—requiring you to explore the Dropbox site, solve puzzles, extract answers from the given hints etc.
The quest however has been ongoing for two days now, which means answers and walkthrough are already posted all over the internet. If you don't think you'd have enough time, energy or brain to figure all the answers out by yourself, here's two walkthrough that will breeze you through the quest effortlessly (walkthrough1, walkthrough2).
Ready? Start the Dropquest.
Good luck!