January 31, 2009 by Vincent
Google "This site may harm your computer" Glitch?
I'm unsure if Google is having a glitch, but Google is claiming that every single website is having malware. Even when I Google for Google, Google itself claims that Google.com may harm my computer. Ridiculous.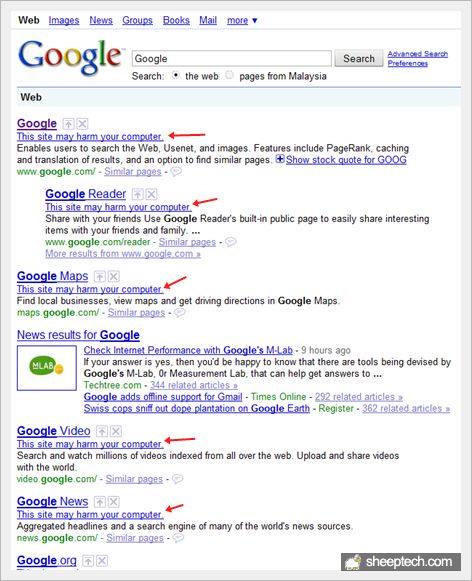 And when I click on it, it shows:
Is it just me or everyone else?
Update: It was due to human error.