October 1, 2011 by Vincent
Grab a free copy VIPRE Antivirus, Worth $29.95
This post brought to you by GFI. All opinions are 100% mine.
Update: The giveaway is over. Congratulations MIT THAKKAR, you've been chosen as the winner by the list randomizer on random.org. Please check your email for instructions to claim the prize.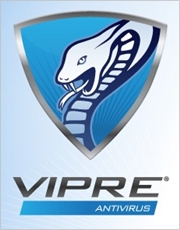 It had been more than four months since VIPRE Antivirus software took charge of my PC's security. By right, I should have more to say since my initial review in May, but that's not the case here. In fact, I have not interacted with the program since, other than updating the software, and that's only for once.
These are my test results back then:
Quick scan – Two risk was detected in the 8 minutes quick scan
Deep scan — CPU and memory usage did not spike, PC responsiveness unaffected. Total scan time is slightly over 4 hours, with archives scanning on (off by default)

The antivirus is now running on autopilot, scanning for malicious programs everyday exactly as scheduled. And just like from day one, my work flow is not affected by the scans. No slowdown whatsoever. The popup balloon is the only clue I have when a scan is started. That's exactly how I wanted an antivirus to behave (it drives me nuts seeing people paying dearly for a bloated antivirus).
 Win a free copy of VIPRE antivirus
If you'd also like to give VIPRE antivirus a spin, without paying a dime, you have the chance now. On October 8th, a SheepTech reader will walk away with a free copy of VIPRE antivirus worth $29.95, courtesy of GFI.
All you have to do is to submit a comment below, optionally telling us why you want to give VIPRE antivirus a try. Good luck.