September 7, 2011 by Vincent
HP May Continue Working on Tablets After All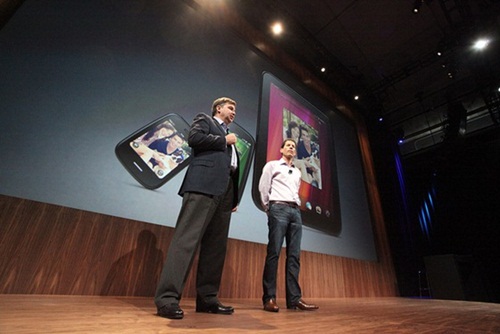 If you managed to grab one of HP's $99 tablet, consider yourself lucky. It turns out that the TouchPad is far from dead after all. According to Todd Bradley, the head of HP's Personal Systems Group, the TouchPad could be resurrected under a new standalone company which he'd lead personally if HP managed to spin-off its PC business.

"Tablet computing is a segment of the market that's relevant, absolutely," Bradley said. "My intention would be to lead it through this transaction … and if it's a standalone public company, to lead that."
On WebOS, Bradley did not reveal much, other than hinting that several companies approached HP for the possibility of licensing the operating system. It's hardly surprising considering the operating system is now much more attractive than it was a month ago, thanks to the market share it gained with HP's aggressive fire-sale pricing.
Android on TouchPad
On a related note, the Cyanogenmod team, known for their popular Android aftermarket firmware, had released a video showing a TouchPad running on an alpha version of its custom firmware.
There's no information on when the final release will be ready, but rest assured, an Android-based TouchPad isn't too far from reality.
The team also said that "our ultimate vision is to create a *multiboot* solution where the end-user will be able to boot into WebOS, Cyanogenmod, and/or other OSes," saving users the trouble of deciding which operating system to settle for.
Source: Reuters
Photo credit: Robert Scoble