November 5, 2010 by Vincent
Increase Facebook News Feed Font Size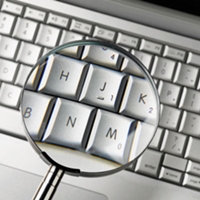 For no apparent reason, Facebook decided to reduce the News Feed font size to 11px from its previous 13px. You have two choices, either squeeze your eyes every time you use Facebook and hope that it will adapt to the small font size over time, or return the font size to its previous glory.
Ctrl-+ just won't do the cut because everything else goes bigger as well, including photos and the blue Facebook bar on top.
Here's a better way of doing it:
If you are using Firefox, first install Greasemonkey or Stylish if you haven't already. Then go ahead and install this userscript/userstyle.
Reload Facebook on your browser and voila, the font size will be increased to its former bigger size. The userstyle works on other browsers too, including Internet Explorer, Chrome and Opera.
You can select your browser on the right green sidebar for installation instructions.