September 9, 2010 by Vincent
Making WordPress Blog Private
Want to keep a blog only for yourself or your family and friends? On self-hosted WordPress blogs, it is not natively supported to lock content only to a selected few registered users.
There is no way to stop the public from viewing your blog posts unless you set a password for each of them. The privacy settings only allow you to block search engines, but not normal visitors.
But on WordPress, when something is lacking, there is always a plugin to compensate it. For this purpose, you can try using Registered Users Only.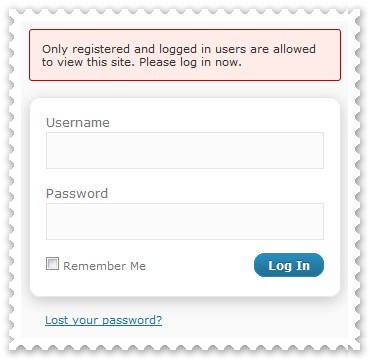 Upon installing, all URLs to your blog will be redirected to the login page. Only registered users are able to log in and view your blog posts. That being said, if you wish to keep your blog posts only to yourself and no one else, you should disable user registration (General Settings > Membership) on your blog.
There are other similar plugins, but I have only tried this one and it works great.