March 10, 2011 by Vincent
My 9-to-5 From The Lens of Nokia E7 #maxis10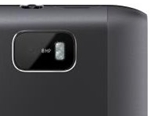 As part of the Nokia E7 Maxis10 reviewers program, each of the 10 selected bloggers are required to record a short video of their 9-to-5 using the E7's 8MP camera.
Since I don't have a fixed 9-to-5 as a student pilot, I decided to film what a typical day looks like—starting with a morning roll call, breakfast (not very nice), and later a flight as per schedule.
The E7 is only capable of recording 720p videos, somehow after trimming and exporting from Windows Live Movie Maker, the video can be viewed at 1080p on YouTube.


*bump the video quality to HD for actual footage quality
The video is about 345 MB in size and it took a few hours upload using Maxis Broadband. Good thing the connection behaves well during this period, otherwise I would have to re-upload all over again.
As for the video quality, it seems to be even better than that of my point-and-shoot camera (which also takes 720p videos). What say you?