August 11, 2011 by Vincent
North Korea Gold Farm on South Korean MMO Games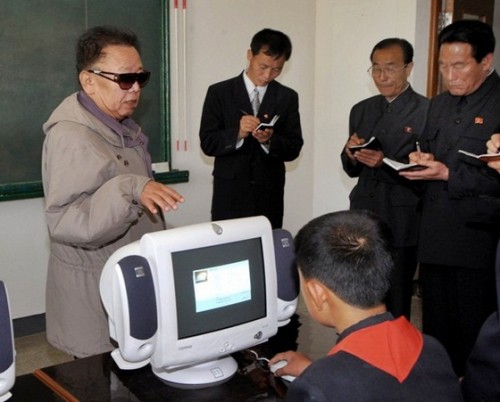 The ordinary North Koreans may not have even heard of the internet, but to Kim Jong-Il, the "Supreme Leader" of North Korea, it's a source of revenue to the cash-strapped state, in an unusual way.
Citing the South Korean authorities, The New York Times reported that Mr. Kim's regime had ordered a team of 30 "hackers" to set up bots for popular South Korean massively multiplayer online (MMO) games, such as Lineage and Dungeon and Fighter.

Unlike in the case of Chinese prisoners, these bots were programmed to play, or rather, gold-farm, in online games without any human input. Virtual goods and in-game currency obtained by the bots will then be sold for real money to actual gamers who are willing to spend for the sake of their game character's progress.
To the naive, gold farming may seem to be just a way for teenagers to make some pocket-money. But to the thousands of professional gold farmers in China, or even Mr. Kim for that matter, gold farming is a lucrative way to bring in the big bucks:
In a little less than two years, the police said, the organizers made $6 million. They gave 55 percent of it to the hackers, who forwarded some of it to agents in Pyongyang, the capital of North Korea.
Source: The New York Times