January 11, 2009 by Vincent
PC Tools Internet Security Free Full Version Download

Missed the free McAfee subscription promotion? Worry not, as there is yet another free 1-year subscription of a powerful commercial security software.
PC Tools is having a special offer giving away free 12 months subscription of PC Tools Internet Security 2009 (worth $59.95) to all Westpac customers. But surprisingly, the promotional page is not locked from the public and apparently just anyone including me and you can claim the free 12 months subscription.

Follow these steps to claim the free subscription and grab a copy of the software, which is a combination of Spyware Doctor AntiSpyware, AntiVirus, Firewall Plus and Spam protection:
Steps to claim a free 12 months subscription of PC Tools Internet Security
1. Go to the special offer page.
2. Enter your details and click on the "Signup!" button.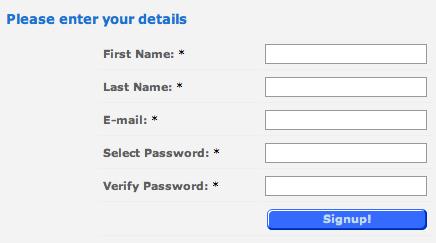 3. Check your inbox to verify your email address. If it is not there, check your spam folder. Gmail kept it in the spam folder in my case.

4. After clicking on the email verifying link, you will see your license code and a download link. You will receive another email containing the same information too.

5. Download and follow the instructions to install the PC Tools Internet Security 2009.
6. Voila!
As this special offer is not intended for anyone else but Westpac Banking Corporation customers, it might be stopped or locked anytime soon after PC Tools realized the flaw. Claim your copy while you could.
Only for Windows Vista 32-bit, Windows XP and Windows 2000.
(via eches.net)