February 16, 2011 by Vincent
Qawker: WordPress Theme Cloning Gawker's Design
WordPress Theme: If you are a reader of any blog under Gawker Media's flag (i.e. Lifehacker, Gizmodo, io9 etc.), chances are you have already seen their latest redesign. It felt more like a web app now, navigating the blog is now snappier, mostly done without requiring any page refresh.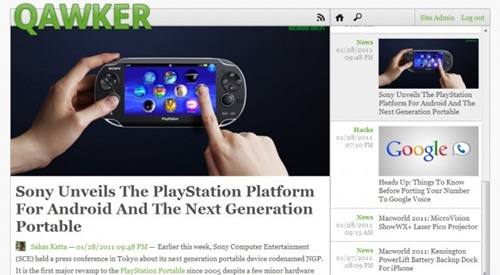 Who would have thought the same design would be cloned and made available publicly to all WordPress users for free? In 6 hours, Sahas of Skattertech had successfully replicated the design (along with most of its functionality, if not all) and released it as a WordPress theme under the name, Qawker.
You can compare this demo blog with that of any Gawker's blog and have yourself amazed. The theme can be downloaded for free here.