January 9, 2011 by Vincent
Quora Invites: Request Yours Here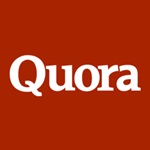 Quora is a relatively new Q&A service that had been covered extensively on top tech blogs and news site, most notably TechCrunch. I have just got an account yesterday and took a quick tour. What sets it apart from more established Q&A sites like Yahoo! Answers and Mahalo?
The community. People on Quora are mostly professionals and experts in their respective fields, and this reflects in the quality of answers. There are even CEOs answering questions about their companies.

It is mandatory to use your real name, though you can opt to answer questions anonymously. You can follow topics, questions, or people you are interested in to create your own personalized feed.
I'm not gonna bore you further describing Quora. There are many articles on Quora out there, just Google if you want to know more.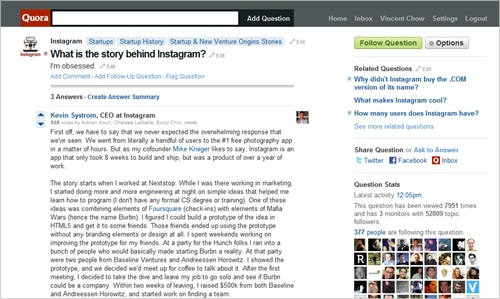 Instagram CEO answering a question
Request your Quora invite
Quora is not fully opened to the public yet. An invite by an existing Quora user is required to sign up for a new account.
Apparently, there is no limit on how many invites a user can send. If you are interested in joining Quora, just let me know in the comments below.
There's no need to publish your email address publicly. Just enter your real email address in the email field and I would be able to see it (and not others).