January 12, 2009 by Vincent
SheepTech is 1 Year Old!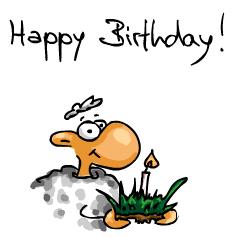 SheepTech is now one, after a year from January 12, 2008. The first year wasn't good at all, with almost no updates for 8 months due to heavy school work, resulting in a very very slow growth.
I made a comeback in December 2008 though, and this stimulates growth again. Daily traffic is tripled while RSS subscribers went over 200.
The look and feel of the blog hasn't change much, except for some tweaks here and there.
Google PageRank of the homepage remains 2, while several internal posts are having PR2 and PR1, with an exception—the Apple WordPress theme post with PR3, higher than the homepage.
Please do let me know if you have any suggestion or thoughts on SheepTech.
To all long time readers, thanks for the support all these while 🙂
(Image by Sheep Cafe)