April 1, 2010 by Vincent
SheepTech March10 Report Card
SheepTech report card is a monthly report on the blog's performance, in terms of traffic, revenue and uptime.
Traffic

As reported by Google Analytics, there are 30,116 unique visitors and 48,501 pageviews for March 2010. SheepTech has grown quite a lot for the past one year according to SiteMeter: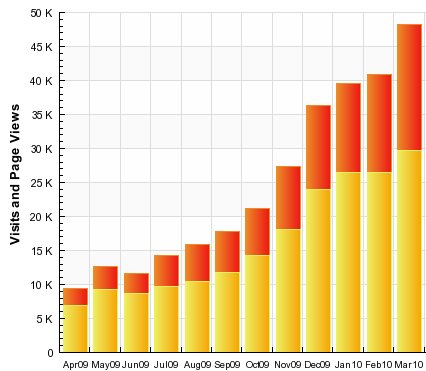 Money Made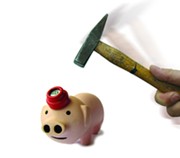 Infolinks income is just an approximation. Will update it once they have finalized the report.
AdSense: $215.21
Infolinks: $36.71
Total: $251.92
Uptime

There is a total 15 minutes of downtime for the month, resulting in 99.97% uptime. Second month with Hostgator, and they have kept their 99.9% uptime promise. The uptime is monitored by Pingdom, on my personal's blog domain which is hosted on the same server as SheepTech.
Thanks for reading SheepTech and making all these possible.