February 14, 2011 by Vincent
Turn Yourself Into An Android Avatar with Androidify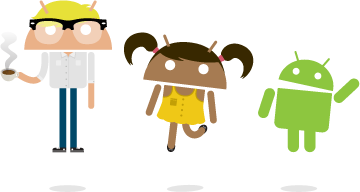 Android app: Never liked the not-so-human look of the little green Androids? Wished that they were more handsome and charming just like you?
If you own an Android device, you could just do that. Google had just release Androidify to the Android Market, an app which you could customize the green Android with different hair styles, eyewear, beards, clothings, shoes and other accessories.
It's like a little dressing game which you could make the Android look just like you, or rather, make yourself look like an Android. You could then share it across social networks or make it your avatar across the web.