January 19, 2009 by Vincent
YouTube Provides Download Link, Somewhat
As reported at ars technica, YouTube seems to be providing a download link at the bottom left of all videos on the ChangeDotGov channel.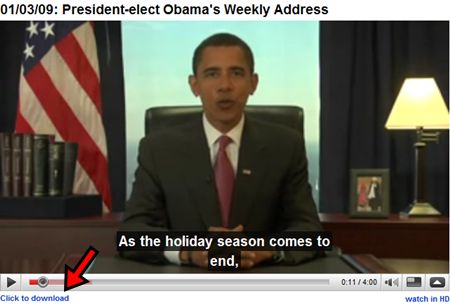 There are a few possibilities. 1) YouTube is experimenting to allow its users to download videos off YouTube itself, 2) YouTube is just providing download links for Obama's videos, either upon request or out of courtesy.
What say you? It doesn't really matter anyway, as downloading YouTube videos is as easy as pie using third party tools.