December 26, 2008 by Vincent
Get Some Free WordPress Schwag This Christmas
Update: Maya got me back asking for my mailing address, this thing is still on.
Update 2: Schwag received 🙂
Okay, I gotta admit the title is somewhat misleading, as I am not sure if the WordPress Schwag giveaway by Maya is still on. But then I decided to give it a try since it's just as simple as telling Maya why you would want them via the comment section.
Jaypee who requested some WordPress Schwag from Maya 3 weeks back got all these: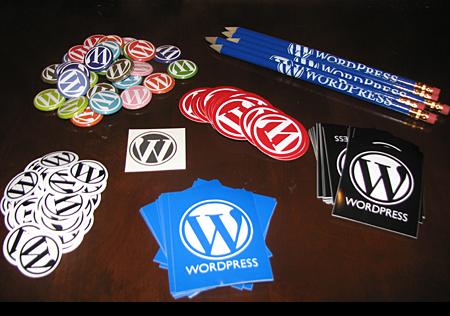 I want those awesome buttons! Will post some pictures of my WordPress Schwag once I receive them, if it'll ever happen (hopefully). Oh ya, merry christmas 🙂