January 6, 2009 by Vincent
WordPress Schwag from Maya Received
On December 26, 2008, I had requested some WordPress schwag from Maya. About 11 days later, they are finally here, traveling all the way from the United States to Malaysia.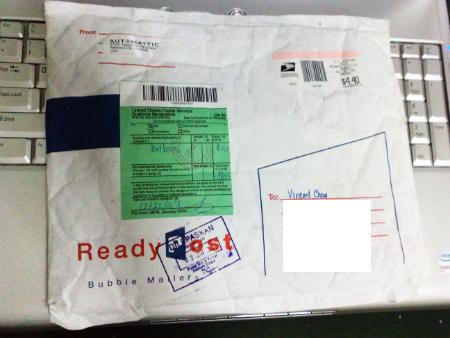 I must really thank Maya. The bubble mailer was printed $4.40 and dated December 26, meaning Maya did the posting the very day itself or the next day (due to different time zone) after my request.
In short, Maya (or Automattic) is giving out something for free, and forking out the postal fee, without much condition, and doing it efficiently. How awesome?
Here's what inside the bubble mailer: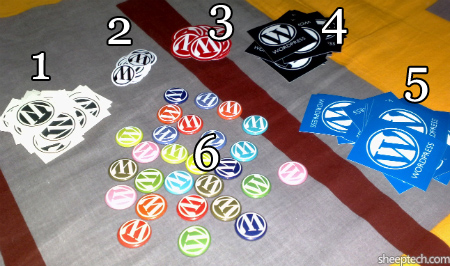 WordPress temporary tattoos
Small black & white WordPress stickers
Medium red & white WordPress stickers
Large rectangle black & white WordPress stickers
Large rectangle blue & white WordPress stickers
WordPress buttons
Those small little buttons are real awesome: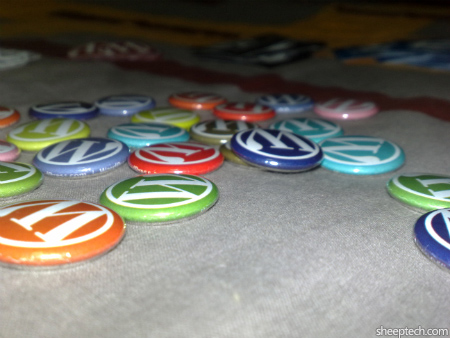 For now, I'll keep them inside my drawer: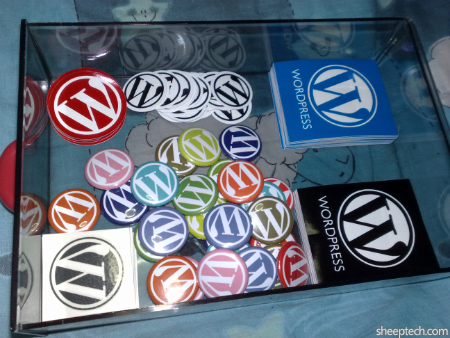 And I stuck one of those stickers on my laptop, inspired by 5xmom:
Seems like Jaypee got more love from Maya than me, he got 5 extra pencils in his schwag package compared to mine. But then I'm content with what is given, it makes me feel so WordPress, even when I'm not blogging.
What I'm going to do with all those stickers and buttons? Anything but giving out in a blog contest. Why would you even want to participate in a contest that you might not win, when you can request those schwag directly from Maya?