September 26, 2010 by Vincent
Less Spam, Please – Firefox Addon to Generate Temporary Email
If you rather risk your real email address on suspicious websites than to take a few moment to generate a temporary email address, you are now covered.

With Less Spam, Please, a Firefox add-on, you can generate a temporary email address right within the browser itself. Simply right-click on an email field and click on "Insert a temporary mail address", a random email address capable of receiving emails will be generated.
Right-click again and select "Open the temporary email mailbox for this site" and you can check your mail. The generated email address for any given website will always remain the same.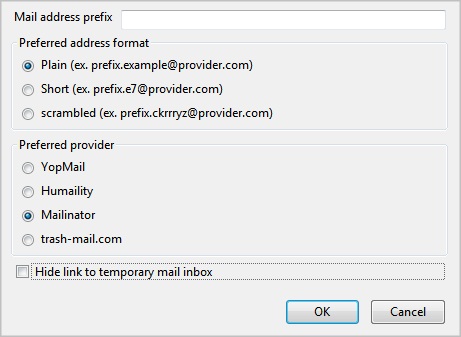 After installing the add-on, you are required to first select a mail prefix before anything would work. On the same options panel, you can also select your preferred disposable email provider (YopMail, Humaility, Mailinator or trash-mail.com).
At the time of writing, this add-on is compatible with Firefox 3.6 – 4.0b6.