August 28, 2010 by Vincent
Virtual Router: Connectify Alternative
Connectify makes sharing of internet connection via Wi-Fi on Windows 7 easier than ever. But in case it's not working properly on your machine, or you desire a simpler interface (as if Connectify is not simple enough), you may want to try Virtual Router.
How easy can it be? Just simply enter your desired SSID and password, click on "Start Virtual Router" and off you go.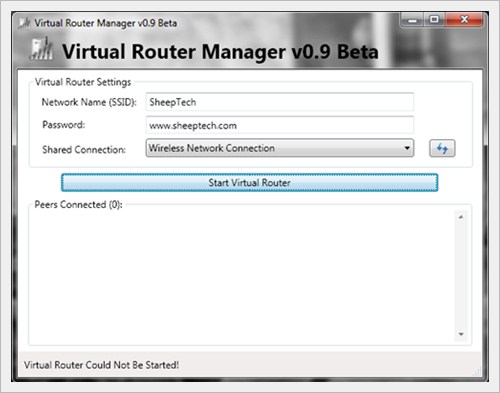 After starting, your friends can connect to the Wi-Fi network and start going online using your internet connection. It works great at times, but at some other times, it'll say "Virtual Router could not be started", at least on my laptop. I still couldn't figure it out yet.
Update: If both Connectify and Virtual Router refuse to work, try setting up an ad hoc network and share your connection via Wi-Fi without using any software.