December 6, 2008 by Vincent
Dual-Core & Quad-Core Might Soon Be a Joke
Dual core and quad core processors might be a joke to our grandchildren in future, with Dell claiming that it would soon be mass producing supercomputers with 960 cores for the general consumer market. Just like how those brick-like big and heavy mobile phones looks more like a joke to today's generation.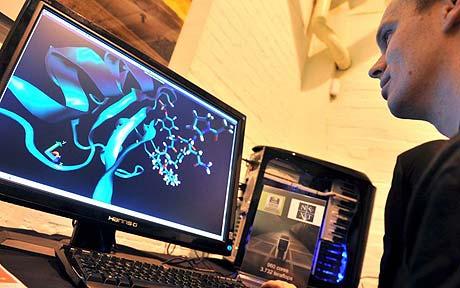 Eric Greffier, a Dell senior executive, said: "Before mobile phones were reserved for the few, now we can't live without them. It will be the same with these supercomputers. They are the building block for the computing of the future."
The Tesla supercomputer is 250 times faster than an average PC. Priced between £4,000 and £8,000, it looks pretty much the same as a CPU of an average PC. If the supercomputer is retailed with a zero missing in its price tag, everything would just be oh-so-perfect.
World's first personal supercomputer unveiled – Telegraph