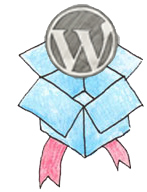 Why backup your WordPress blog yourself when your web host promised they will do it for you? Redundancy.
You wouldn't know when your host will go out of business
When disaster will strike the data center
It's not all that uncommon with stories about web host holding customer's files ransom.
By setting up an automated complete backup of your WordPress blog, you can set up your blog in the exact same way on another host without begging anyone, anytime you want.
Automating the process will give you better sleep at night knowing you will always have access to the latest backup, without ever doing anything.


Click to continue →